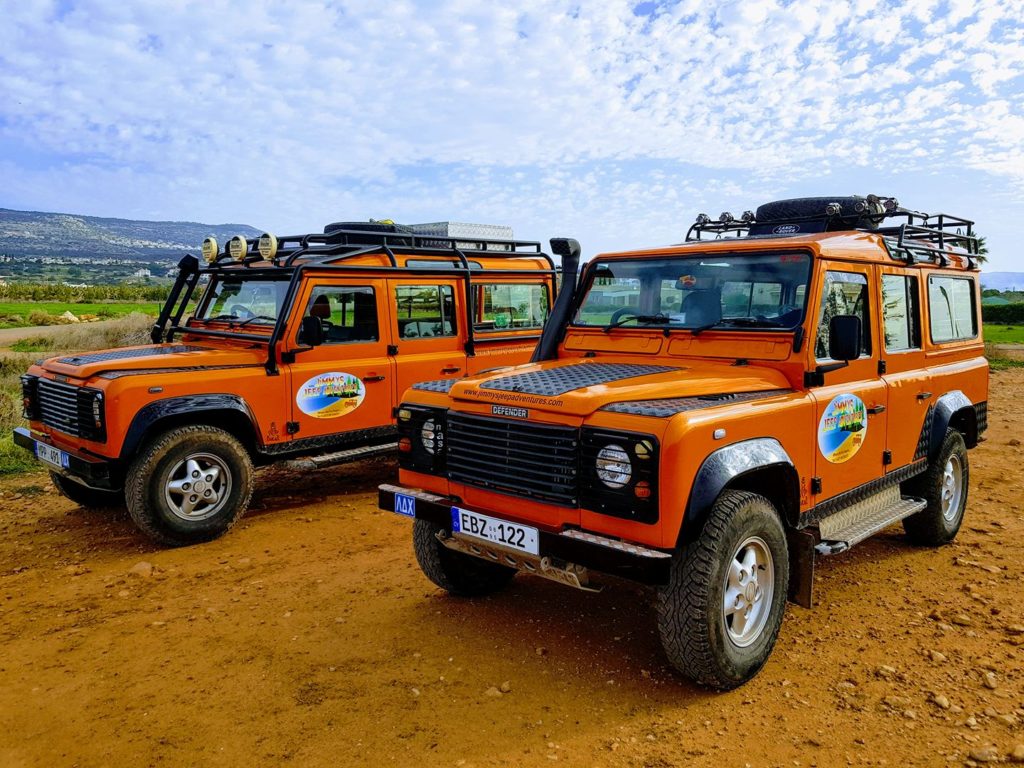 Born and raised in the UK, Jimmy is of Cypriot origin and has made Paphos his home since 1985. Since then he has always worked in the tourist industry, with varied roles including helping in his family restaurant, a barman in hotels, bars and nightclubs, working for a Watersports company, and most recently reviving an early career as a jeep safari driver.
His love of Cyprus, the people and countryside make him an ideal guide – he is friendly, funny and enthusiastic about showing the Cyprus he knows to visitors and locals alike. His dream to running his own tour and adventure company has been realised and he is embracing this new journey – his previous experience and knowledge all coming together to create the best routes to show hidden gems. For him safety is paramount, which is why his jeeps are stringently checked, clean and in the best condition so you can rest assured that the day will not only be fun and informative, but also comfortable and safe.
Taking a trip with Jimmys Jeep Adventures will be an experience you will ever forget –for all the right reasons.